Limited seats are now available for WAVA's October 15th-25th trip to Israel

!
To register for our October 15th-25th trip to Israel, please contact Dennis Williams at dennisw@wava.com or call 703-807-2266.
Experience Israel and travel throughout the land of Israel with the professional team from Genesis Tours, an Israeli Tour Company that holds a prominent place of professional excellence together with an impeccable reputation in the Israeli Tour industry.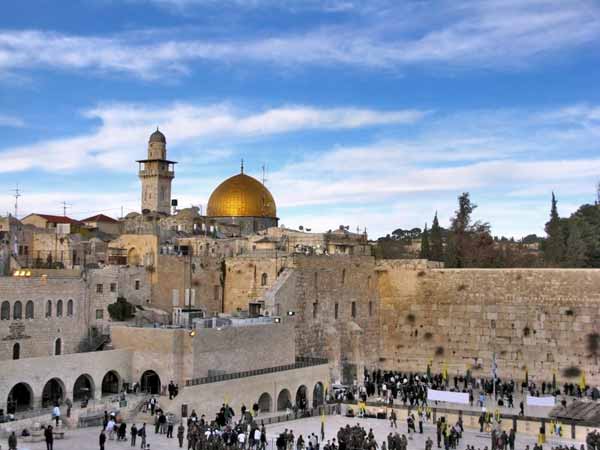 Join WAVA for nine exciting days of travel that will take you from the Northern Heights of Galilee to the Southern Judean wilderness, experiencing the wonder of the Bible coming to life and the miracle of prophecy fulfilled in the life of the modern State of Israel. You will walk where Jesus walked and experience first-hand prophetic sites, the beauty of Mediterranean landscapes, culinary delights, and a whole lot more!
Dates:
October 15 - 25, 2014
Cost:
The cost per trip is $3,795 and includes international airfare from Washington, DC; 4 & 5 star hotels, guided sightseeing, ground transfer by deluxe coach, entrance fees to sites, lectures, and three meals a day (apart from the last day).
Trip itinerary:
Places you will visit include the following: Fountain of Gideon, Nazareth, Galilee, Mount Carmel, Caesarea, Jerusalem, Jordan Valley, Dead Sea, Masada, and more. The Bible will come to life as you visit places where David slew Goliath, Jesus hosted the Last Supper, the prophet Samuel was buried, where Jesus wept in the garden, where He was crucified, where He gave the Sermon on the Mount, where Elijah challenged the prophet Baal, the miracles of the loaves and the fish, and where Jesus spent his childhood years.
Please contact our Director of Local Church Ministry Dennis Williams 703-807-2211 or DennisW@wava.com to learn more.
We've made an entire website with lots more information, details, the fine print, and frequently asked questions such as what should I wear and what money do they use in Israel. Please click here to learn more.
Here is a short video to give you a taste of Israel and what the trip will be like:
Experience Israel Trip Video from wava.promotions on GodTube.